Dedicated Milwaukee Area Montessori Pre-School
How MorningStar Montessori Cedarburg Came to Be
Founded to become an exceptional Milwaukee area Montessori school for all children, MorningStar Montessori Academy pre-school was birthed into being in April of 2002.
While pregnant with her first child, Vera Brissman, the founder, discovered Wisconsin Montessori after meeting Dr. William White's family who really made a difference in the world, a family who especially exemplified the Montessori philosophy ~ a family who loved to learn, and shared their knowledge and expertise around the globe.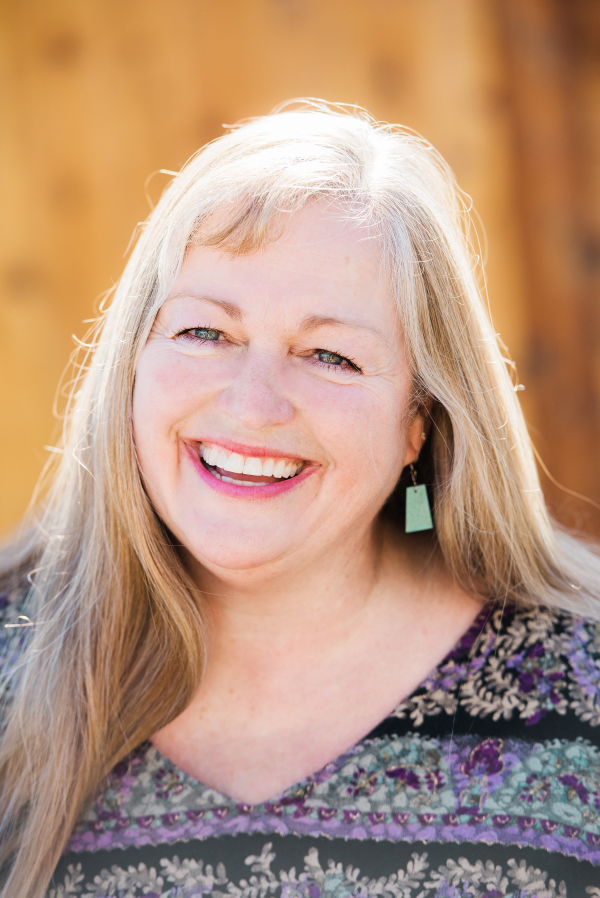 Dr. White's father and mother, Dr. Gregory and Mary White, promoted natural childbirth and founded the International La Leche League, helping millions of women and children throughout the world. Dr. William White and his two brothers followed their father's footsteps, becoming Family Practice physicians, and along with their sisters, established Seton Academy Montessori School in Illinois for other families and children who love to learn.
In 1987, Vera drove 23 miles each way on the Illinois toll-way to send her 4 year old son, Adam, to their little Montessori school. Instead of returning home while Adam was in class, Vera volunteered in the school office. Soon after, Vera became a Teacher's Assistant in the Children's House, working with 3 – 6 year old children, then moving on to assist in the Elementary Montessori classroom, working with 6 – 12 year old children.
After several years Vera and her family had the unique opportunity to relocate to beautiful Cedarburg, Wisconsin. She remained committed to the idea of self-learning and discovery in an individualized education and finding no Montessori schools in Cedarburg, she homeschooled her three children, Adam, Sarah, and Paul, for ten years.
Together they traveled the state, touring farms and factories, mingling history and automation, and always seeing first-hand the ethic of hard work. What the children studied, they found in real life. After reading The Adventures of Tom Sawyer and Huckleberry Finn, the family set out for Hannibal, Missouri, to explore Mark Twain's hometown and Tom and Becky's Cave. Nearby in Springfield, they visited the last home of Laura Ingalls Wilder, bringing her narrative childhood history to life.
The point was … education is not fulfilled behind a desk;
education does not begin and end in schoolbooks;
instead of such drudgeries,
education is the delight of real-life and whole-body experiences;
books are just the manuals.
In 1999, Vera gave birth to her fourth child, Hannah. In 2001, Vera decided it was about time Cedarburg had its very own authentic Wisconsin Montessori school; not only to benefit her daughter Hannah, but like Dr. White's vision ~ to share the love of learning with a community of children.
By coupling hard work and her late father's small estate, Vera invested in the community and established MorningStar Montessori Cedarburg as an independent, private and fully non-profit 501(c)3 Milwaukee area private school.
Realizing that young children readily absorb languages, MorningStar Montessori was initially begun as Wisconsin's first Spanish immersion Montessori school. Vera hired a young teacher from Mexico, who was AMI (Association Montessori International) trained and a native Spanish speaker. The first three months went so well that the children began to understand the teacher and were on the verge of answering in Spanish, but then winter befell Wisconsin, and at Christmas time, the teacher returned home to Mexico.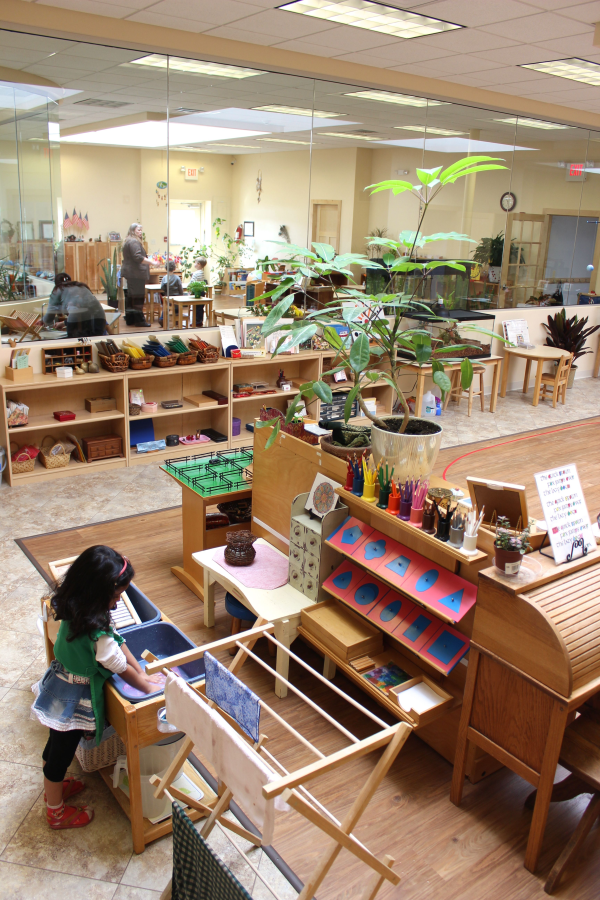 A very dejected, yet determined Vera was pushed into a corner. She could neither speak Spanish, except for a choice few words – having grown up in a rough inner-city Spanish neighborhood in Chicago; nor could she properly demonstrate the classroom's Montessori materials since she was not officially trained as a Milwaukee area Montessori teacher. Business mistake number 1 – she could not step into her own classroom!
She could lose time and money invested into the Milwaukee area private school or she could get to work - and get to work she did. Vera temporarily closed the Montessori school for the Spring semester.
In February, she attended her first AMI Conference and she attended the Administrator's workshops in Los Angeles.
In March, Vera packed up 3 year old
Hannah and flew to Cuernavaca, Mexico, to attend "La Experiencia" Spanish immersion language school. They lived with a Spanish family and attended classes with individual instructors 6 hours a day. They walked 3 miles to and from school, shared in the family's meals, explored the city and visited neighboring towns and villages. In only 5 weeks, Vera began to dream in Spanish, but could not hope to converse fluently with the children at MorningStar, instead she chose to hire a native Spanish-speaking assistant. Vera and Hannah returned home to Wisconsin.
Meanwhile Vera had been accepted to study at the Montessori Training Center in Phoenix, Arizona. She had applied to take the three-year summer intensive course for AMI Primary Montessori Education.
In June, Vera and Hannah once again set out for an adventure. They drove 2004 miles to set up temporary eight weeks of housing in Phoenix. While Vera was in training to be a Wisconsin Montessori teacher, Hannah attended Montessori Center School, a beautiful desert school with Frank Lloyd Wright sensory gardens, across from the training center.

Throughout the rigors of intensive study, many hours of homework, and parenting a 3 year old, Vera developed the habit of little sleep, and the philosophy of:
Work Hard/Play Hard – worked hard during the week, then on the weekends, explored a large radius around Phoenix – from the Biosphere in Tucson to the red rocks of Sedona, one night in Las Vegas, and the 4th of July by the sea in San Diego – just so long as she had 4 hours to study Sunday night.
With a portfolio of work and traveling, Vera arrived home in time to open the doors of MorningStar Montessori Academy~ but this time, she was the teacher.
The First Day:
Brand new Wisconsin Montessori Teacher,
Brand new Assistant,
22 Brand new Students,
One walking stick Insect on the front door …
A very Good and Fun Day!
Twenty years later, Vera is AMI certified to teach both the Primary Children's House level for 3-6 year old children, and the Assistants to Infancy level from birth to 3 years old, along with parenting classes.
MorningStar Montessori Academy, situated on Washington Ave, tucked quietly behind Wittenberg Flooring is currently and generously housed in its new, bright location ~ occupying 4 large bright and beautiful classrooms ~ and serving children, who love to learn, and their families from all around Ozaukee, Washington, and even Milwaukee counties.
Wisconsin Early Model Work Standards http://www.collaboratingpartners.com/documents/WMELS4thEdition_web_edit2.pdf (copy and paste url)