Wisconsin Montessori Scientific Environment
Children will educate themselves
upon direct contact with the world around them.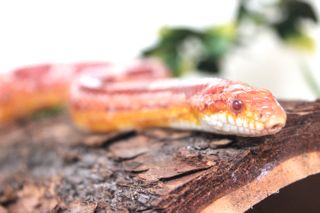 Just in our own Wisconsin Montessori environment, children care for and learn about our wide variety of indoor plants. The children plant outdoor gardens of herbs, flowers, and vegetables. We walk through the forest and fields to identify plants and trees. The children collect leaves, study them, learn and write the names of the shapes, and make booklets and art projects of them. The children dissect flowers and write the names of the parts of the flower. We grow seeds and watch the tangle of roots - Botany.
In our own Milwaukee area Montessori environment, children care for, learn about, and handle the five major species of animals – our reptile, corn snake Rosa -- our amphibian, green frog Sarah – our bird, lovebird Panfilo -- our mammal, hamster BeeBee -- our fish, betta fish Sparkles, and our aquarium of many tropical fish. The children grow a worm farm and we watch caterpillars morph into butterflies. Any insect who wanders into our environment, we capture in a magnifying box and study before letting it go. Spiders, centipedes, and millipedes visit us often – Biology.
Magnets, a stethoscope, a skeleton, a solar system, and hands-on experiments to explore and discover the wonders of air, water, light, sound, balance, gravity, soil, fossils, rocks, volcanoes, and weather – Physical Science, Geology, and everything else.
In Wisconsin Montessori, science is not just reading a book …… it's the doing of the science and then, depending upon the age and ability of the child, telling and writing about it,
And doing it again!